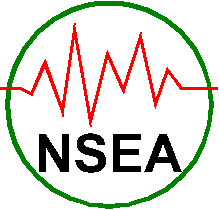 NSEA Current and Planned Activities
2007
Updated: June 21, 2007
These are just some of the activities that are planned for the near future. Please visit this page again for updates.
New Final Updates!!***MS Ride in DeKalb, June 23 & 24th, 2007***
NSEA be providing communications and logistical help for the Chicago Chapter of the National Multple Sclerosis Society the weekend of June 23 & 24, 2007. We can still use extra personell. Please contact Dave Sniadcr (515) ASAP for information and an assignment: david@nsea.com

Please visit the "MS Ride 2007" Resource Page for Maps, Assignments and other important information.

***Evanston Fourth of July Project***
NSEA will again be providing communications for the Evanston Fourth of July Association this year. The two events are the Parade and Fireworks both taking place on Wednesday July 4th 2007. We need all available personnel for this very important project. Communications will be done on .650 Repeat and .675 Direct depending on the time and location of your assignment. All tones are 107.2 Hz (1B) Please visit the Instructions Page for more information.
Please look at the Parade Sector Map (PDF). If you can help out with the Parade and/or Fireworks please email: info@nsea.com
4th of July Project Marshal Training & NSEA Gathering July 1st, 2007 ***
iOnce again the Evanston Fourth of July Association will conduct a Marshal Training session for parade volunteers at Lakeside Auto Body located on Central Street in Evanston at Lawndale Avenue, 6:00 PM, July 1st. NSEA personell are encouraged to attend as City staff and Fourth of July Assn. personell will be on hand to give a final update on the saftey and operational aspects of the parade. NSEA folk usually get together for a project meeting right after the session at Hackney's on Harms in Glenview on the Patio weather permitting.


***Tentative NSEA Meeting Scheduled for July 30th, 2007 ***
The next NSEA meeting will take place on Monday July 30th, 2007. Important meeting as Board Elections are scheduled
When scheduled, meetings are usually held at 7:30 PM at Hamilton's (Formerly Jasper's) in Glenview. The restaurant is located on Waukegan Rd. just south of Winnetka Ave. Voting members that cannot attend are asked to forward a proxy. Proxies may be delivered to the meeting or Faxed to Winnetka: 847-441-6863
For more information email: david@nsea.com